Thursday, February 19, 2009
Yesterday I had a male friend ask me what does it make him if he reads Ask Wifey. My answer – smart!

While most of my advice addresses women I definitely welcome questions, feedback and support from all the men out there. I believe it's important to understand how the opposite sex thinks to thrive in your marriage because it's different - man is it different.

So with that said, here's a Q&A featuring a question from a husband who's got a little dilemma.

Dear Wifey:

OK, I'm not King Solomon and I'm not interested in physically sawing a baby in half, trust me, however, I do have a small dilemma: my wife has caught the baby bug, again, and I haven't. We waited five years into marriage to take the parenthood plunge. I have a wonderful 2 year-old daughter that I love dearly and who has stole daddy's heart. My wife has expressed an interest in coming out of the pool and diving again but I kinda like where I am. Unfortunately, there's no negotiating here. You either have another child or you don't. So, what do you think? How can I ensure a happy, tranquil home if something my wife desires I don't desire to give - right now anyway? It's dicey.

-Mr. Baby Bug Dilemma

Dear Mr. Baby Bug Dilemma:

Dicey indeed! First let me say I love getting questions from men and give you big kudos for taking the time to search for the right answer. Unfortunately, I can't give it to you. It's something that you and your wife will have to come to on your own. I can tell you I recently answered a similar question a couple weeks ago, clearly this is an issue that many couples are dealing with, and you and your wife are not alone!

You both need to communicate your feelings about having another baby so you can try and reach a unified decision that both of you can live with. Start off by talking to your wife openly and honestly about what you want; and also why you feel that way. Don't assume she knows. What may seem obvious or logical to you may not to her. It might sound sexist, but remember women tend to think more emotionally than men – especially about having babies. Encourage her to share her feelings, wants and needs, too. And listen to them. Put yourself in her shoes and ask her to do the same. Don't rush or be pressured into making a quick decision, this may take some time and several conversations.

Deciding on having another child can leave one spouse with resentment if the decision isn't made honestly and together. If you two are having difficulty communicating on your own, counseling may be a viable option.

Winks & Smiles,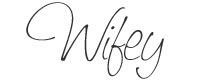 Dear Wifey:

My fiancé and I are thinking about eloping. We are contemplating a small destination wedding with a few close people near and dear to our heart. When we get back we want to have a party to celebrate our new marriage. Even though I don't want a traditional wedding I still want to have some of the traditional fun. Am I wrong if I still want a bridal shower even though I'm not having a "regular" wedding?

- Mrs. Shower-Me-Anyway

Dear Mrs. Shower-Me-Anyway:

Hmm, I'm no Emily Post, but I do know that you are not supposed to invite anyone to your shower that you are not inviting to your wedding. So, if you're only inviting a few close people to your wedding, I'm guessing proper etiquette would dictate a shower with those few people. But, since Wifey isn't that proper, I say go for it.
There's no reason why you can't have a tactful, intimate shower with people who love you and want to shower you with love, blessings and some fabulous presents. The key word here is tactful. Because you are not having the traditional wedding, it makes sense to keep your guess list close and intimate. Don't invite people you haven't seen in years and make sure that everyone invited to your shower is on the list for your post-wedding soirée. Other than that, give your girlfriends the go ahead and have a great time!
Winks & Smiles,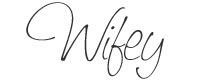 Want to weigh in? Don't be shy, leave a comment and share your thoughts. Got a question? E-mail Wifey at questions@askwifey.com

The advice on this site is intended to be helpful, but is not meant to take the place of marital counseling, legal advice, financial advice or any other professional service. If you feel you need professional help, it is encouraged for you to get some.